Quechua Classes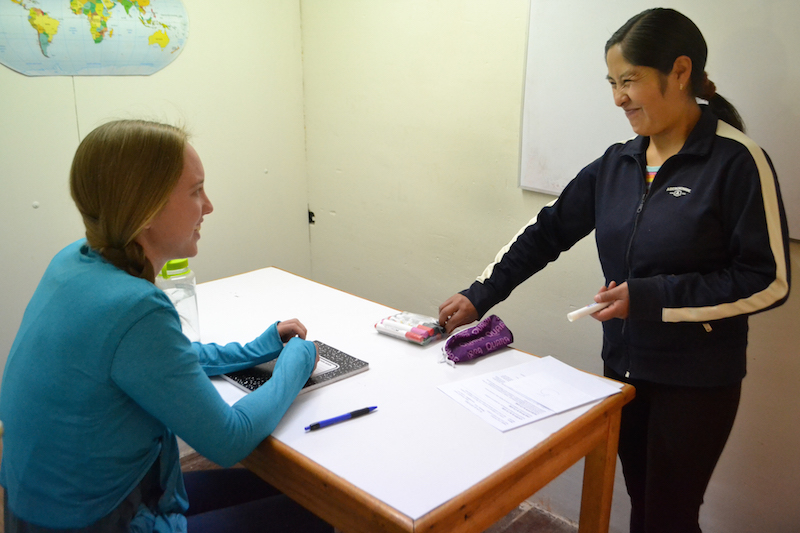 Duration: 2 Hours (approx.)
Location: Ollantaytambo, Peru
Product code: QCC
Delve into local culture and language with Quechua language classes. In these active classes, which include activities like exploring town, learning more about Ollantaytambo, its people and the ways people live, while connecting with your local host teacher.
Lessons are one-on-one, or in a small group of your traveling companions if you choose.
Lessons last two hours. The first hour focuses on practical vocabulary and grammar skills. The second hour is conversational and practical skills while exploring Ollantaytambo. You may visit the market, locally-known ruins, scenic spots, walking paths and neighborhoods as you explore and practice your language skills.
PICKUP
Meet your teacher at the Awamaki Office (Calle Horno 618, Ollantaytambo).
THINGS TO BRING
Pen or and paper or notebook
ADDITIONAL INFO
We also offer a package of 10 hours of lessons at a discounted price - please email tours@awamaki.org for details.
Awamaki COVID Precautions
We are working to keep our community partners and our visitors safe. We require the use of masks at all times during the tours. Indoor classes will have doors and windows open, and maintain physical distance. These precautions are subject to change depending on COVID rates.